We are expanding our Associate Editor team!
European Journal of Medical Research is recruiting Associate Editors to join our Editorial Board. As the growth of the journal continues, we must also ensure that it is able to cope with increased submissions whilst maintaining our editorial standards. Therefore, we are looking to expand our editorial team.
We are seeking applications from researchers with a background in the following subject areas:
• Cardiology

• Dentistry

• General Practice
- Epidemiology
- General Practice and Family
Medicine
- Geriatrics and Aged Care
- Population Studies

• Infectious Diseases

• Intensive Care
- Anaesthesiology
- Emergency Medicine and
Critical Care
- Toxicology

• Internal Medicine
- Allergy
- Endocrinology and Diabetes
- Gastroenterology and Hepatology
- General Internal Medicine
- Haematology
- Immunology
- Nephrology
- Pulmonary Medicine

• Neurology

• Obstetrics and Gynaecology

• Oncology


• Orthopaedics
- Osteology
- Rheumatology and
Musculoskeletal Disorders

• Pathology
- Biomarkers
- Cell Biology
- Clinical Pathology and Anatomy
- Medical Biochemistry
- Medical Genetics

• Public health

• Surgery
European Journal of Medical Research Aims & Scope
European Journal of Medical Research publishes translational and clinical research of international interest across all medical disciplines, enabling clinicians and other researchers to learn about developments and innovations within these disciplines and across the boundaries between disciplines. The journal publishes high quality research and reviews and aims to ensure that the results of all well-conducted research are published, regardless of their outcome.
Who are we looking for?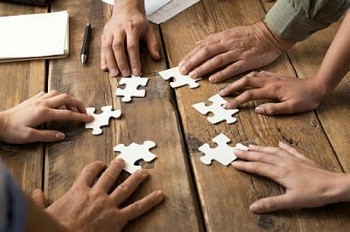 We are interested in experienced individuals who are committed to open access, data sharing, and innovation in scientific publishing, and are willing to spend around two to three hours per week handling journal submissions.
Our Associate Editors should have a minimum of ten (10) research papers published in reputable, peer-reviewed journals as first author, last author or corresponding author. Experience as a Reviewer is favourable.
A suitable Associate Editor for European Journal of Medical Research is someone who:
Supports the journal's ethos, scope, editorial standards, and policies, and be committed to represent EJMR within the scientific community.
Provides a professional and supportive service to our authors and ensure that manuscripts fulfill the requirements of the journal and are handled efficiently and appropriately through peer-review.
Role and Responsibilities
The Associate Editor is primarily responsible for assessing manuscripts for their suitability for peer review, selecting suitable reviewers who meet the journal's requirements and taking final decisions on the basis of the peer reviewers' reports and their own assessment while adhering to the journal's editorial policies.
An Associate Editor for European Journal of Medical Research should be engaged and willing to handle a minimum of three new manuscripts per month within their field of expertise. Our Associate Editors will receive training, and our in-house Editorial Office will also provide administrative support.
If you are interested in becoming a Associate Editor for European Journal of Medical Research and you meet the criteria above, please click 'Apply now' to submit your application online.
If you have any trouble completing the online form, please email your CV and cover letter to suzuki.limbu@springernature.com with the subject line 'EJMR AE application'. We look forward to hearing from you.